Puyallup is home to the Washington State Fair, which is the largest in the state. But, in addition to the Fair, there are far more things to do in this city this fall. Read on to learn more about this picturesque Washington city and all that it has to offer.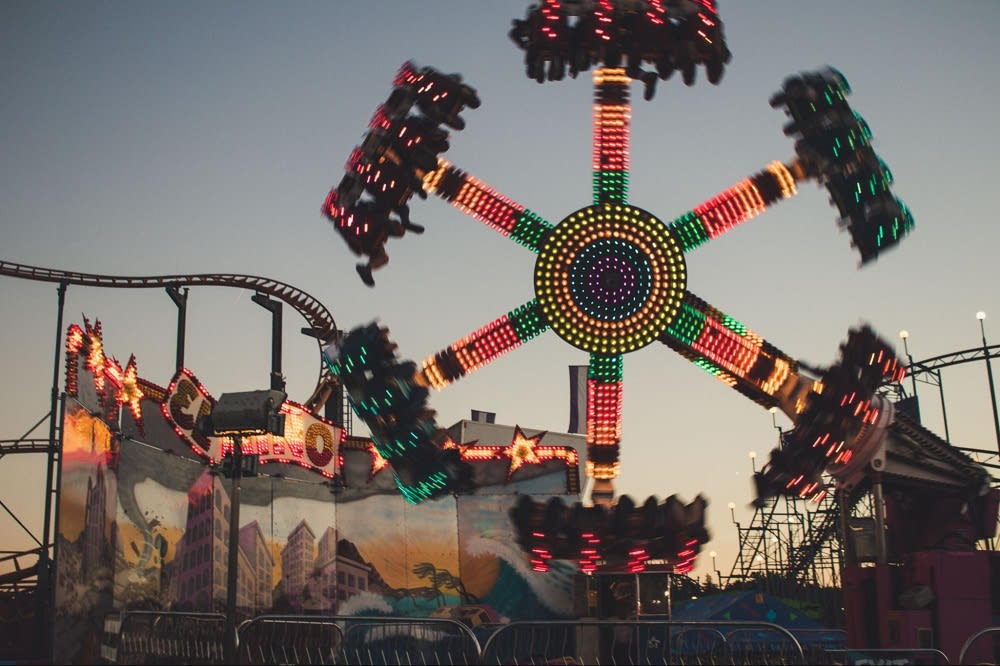 Go to the Fair
Formerly known as the Puyallup Fair, the Washington State Fair is the largest single attraction held annually in Washington. It continuously ranks highly in the top ten largest fairs in the country and includes agricultural and pastoral displays, shows, amusement rides, and concerts.

For this fall specifically, there is Oktoberfest. Oktoberfest runs through the entire month of October and has various different events including concerts and other fun ways to spend your time at the venues located within the fair. After Oktoberfest is Holiday Magic, which is in the month of December, toward the holiday season. You can check their website for more information regarding both of these events, and whichever other events are being held there this fall.

There are several accessible areas, from wheelchairs to service animals to sign language interpreters to first aid. For more information, you can look on their website.

If you choose to, you can make a reservation for RV Camping at the park. All reservations need to be made in advance by calling the Fair office between the times of 10 am and 3 pm Monday to Friday. If you must make a reservation after hours or on weekends, you can make them at the lot. Reservations made in advance are $35 per night, and reservations made after hours are $40 per night. Reservations can only be reserved for a maximum of seven-day increments. No spots are assigned, and no refunds will be given for any reservations. Overnight parking for RVs is available all year round, with full power, sewer, and water hookups. Spots are assigned based on availability.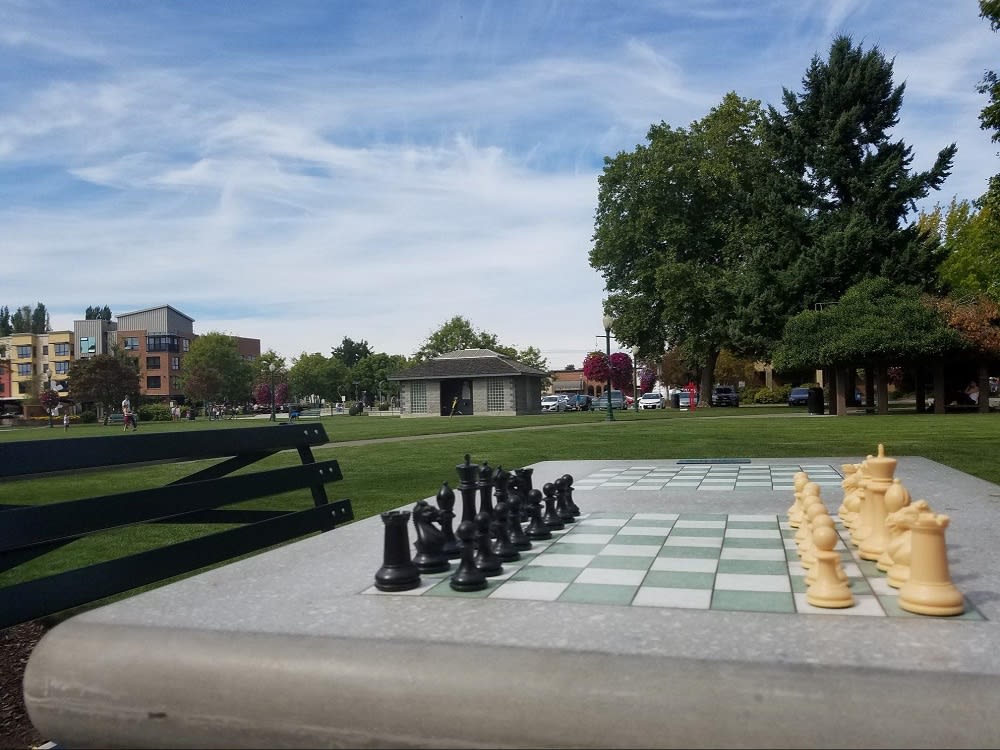 Image credit: cityofpuyallup.org
Visit a Park or Hike the Trails
Puyallup has no shortage of parks or trails for even the most advanced hikers. Whether you just want to spend a soothing day outdoors with the family or you want to bike along the trails, there is a little something for everyone.

You can check out Clark's Creek Park South, which is a park with picnic shelters, a playground, a creek, and access to an off-leash dog park. The picnic rental season is between April 1st and September 30th, between 10 am to 3 pm, for $5.00 per Puyallup resident, and $60.00 for those living outside of the city. This park also has benches, an on-leash dog park, a grassy area, parking, restrooms, and trails for you to ride. The park usually closes about an hour and a half after sunset.

If you want something a little bit larger-scale, you should take a trip to Wildwood Park. With 80 acres, there is a lot to do here. 55 of the 80 acres are naturally forested. There is a playground, two youth ballfields, 12 covered picnic shelters, a day camp facility, exercise trails, several other paths, a caretaker's house, and a historic water reservoir. The picnic shelter rental season is from April 1st to September 30th. Cost is based on whether or not the renter lives in Puyallup.

Pioneer Park has more of a historical aspect. The two-acre park has a statue of Ezra Meeker, who was a pioneer citizen, and a Veteran's Memorial. On top of that, there is also a kids' spray park, a rotary stage, a built-in chess table, grassy areas, benches, and mature trees. This park is located across from the library. There is also Pioneer Park Pavilion, which is a large rental facility, and Pioneer Park is also home to the Puyallup Farmers Market during the spring and summer months.

While the picnic shelters and baseball fields within most of these parks close come autumn, the parks themselves still remain open. With the beautiful changing colors and the difference in scenery, all these parks are a serene and beautiful way to spend your day outdoors. Bring your camera, bring your dog, bring your family – watch the leaves change and feel as the air turns crisp.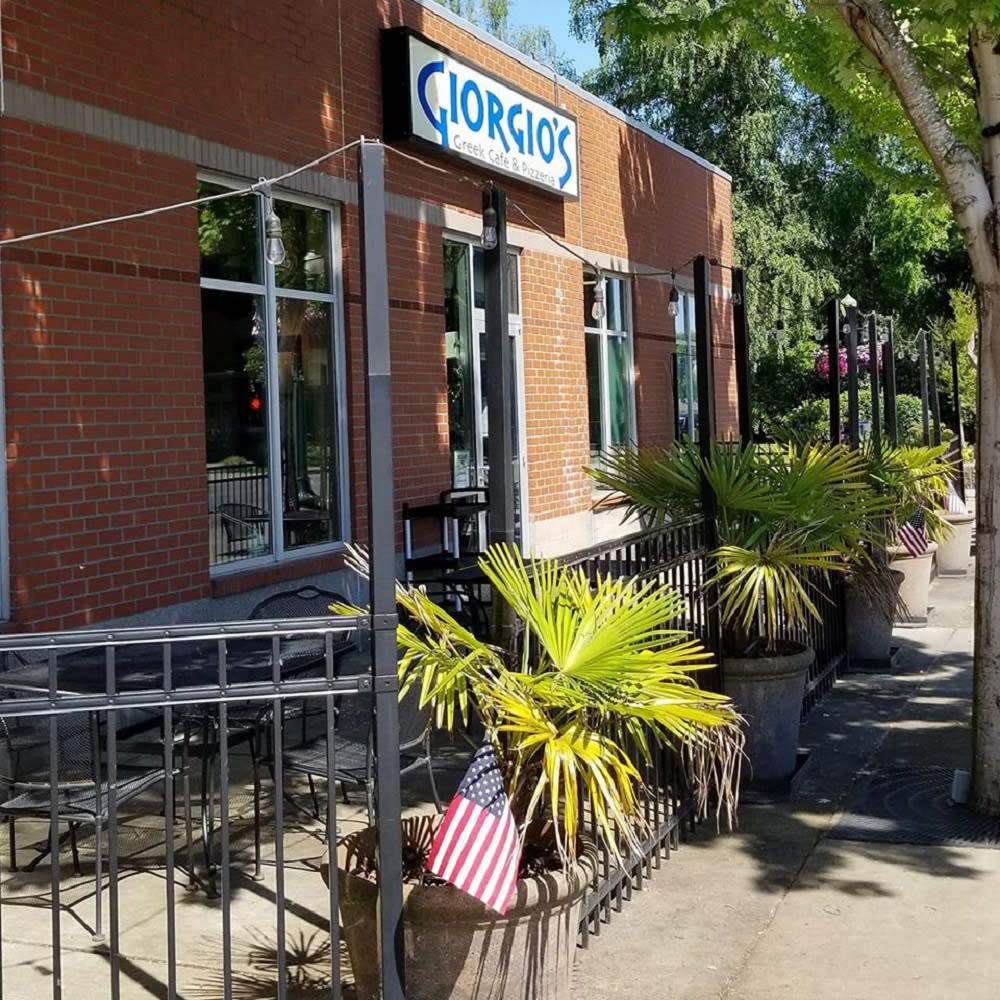 Image credit: Giorgio Greek Cafe
Grab a Bite to Eat
Of course, you need food. Here are some great places with wonderful outdoor seating that Puyallup locals enjoy going to on the regular!

HG Bistro is the perfect place if you are looking for warmth and relaxation. With exposed beams and a diverse menu that can only be considered comfort food, this lounge is a perfect way for you to spend your night after a long day at the park or any other outdoor activity.

If you want food that is a little more diverse and a little less American, Giorgio's Greek Cafe would be the place for you to check out. With beautiful outdoor seating, this storied family-owned nook specializes in pan pizza and classic Greek cuisine. And, of course, happy hour!

Toscano's Italian Grill brings a little bit of Italy to Puyallup. Known for its cozy atmosphere, this restaurant serves Italian seafood and it serves as a steakhouse with a full bar. When you sit outside, you have a full view of the mountains, and locals enjoy the serenity of eating with a view like this.

If you like something with a little bit of a flavor kick, Bourbon Street Bar and Grill is a great place to try out. It is part of a larger chain, so it isn't as locally sourced as the other restaurants on this list, but it is still plenty good. With delicious cajun dishes and inventive craft cocktails and draft beer, this is a great place to unwind. There is even live music that gets played on the outdoor patio. It is close to Pioneer Park, too, so you can just head here for a bite to eat after spending the day outdoors.

Don's Drive-In is a little bit of the past in the present. Known for being a 1950s-style drive-up diner, this place offers a bunch of American classics like fries, milkshakes, and burgers.
Do You Want to Know More?
If you are interested in Puyallup houses for sale or Puyallup real estate, contact The Agents Real Estate Group and someone will help you with your queries.
*Header Image credit: cityofpuyallup.org