It's no secret that Washington state sees some of the grayest weather in the country. In fact, the
Farmers' Almanac
recently named Washington the cloudiest state in the United States. Nonetheless, the Pacific Northwest is home to some unmatched natural beauty that makes up for its lack of sun. Specifically, nature-centric buyers look to the Tacoma area for its proximity to world-renowned hiking spots and other outdoor activities.
Whether you're seeking a mountainous getaway or a relaxing day of bird-watching, the Tacoma area is much sought-after for real estate seekers looking for a promise of adventure. So, if you're looking for Tacoma real estate or other parts of Pierce County, like University Place or
Puyallup real estate
, read on for a discussion of five ways you can get outside in this incredible location. From scenic trails to camping and water adventures, there is no shortage of excitement in the great outdoors. Let's get started!
1. A mountain adventure
Washington is home to various mountain ranges with beautiful snow-capped summits and even some volcanic peaks. Whether you're into day hiking, backpacking, or solo climbing, the area has an adventure for everyone.

West of Tacoma, you will find the Olympic Mountains. This unique range sits atop the Olympic Peninsula and has been slowly rising as the tectonic plates below Washington collide. Take a trip to Olympic National Park to hike on the amazing trails that were once the ocean floor.
The Cascade Mountains run directly east of the city. Here, you can bask in the beauty of Washington's highest peak, Mount Rainier. The iconic peak rises over 14,000 feet above sea level and is the most glaciated peak in the continental United States.
Mount Rainier National Park is located approximately an hour and a half outside of Tacoma and has over 275 miles of trails ranging from beginner to expert. Here, you can enjoy leisurely hiking through the scenic trails or spend a weekend backpacking. However, the challenging trek to Mount Rainier's summit is only recommended for experienced climbers and thrill seekers, as it includes a 9,000-foot elevation gain across 10 miles and requires knowledge of glacier rope skills. Nonetheless, you can often find professionally-guided climbs to the top if you want to experience the climb as a beginner.
2. A day on the water
Photo courtesy of Shutterstock
The Tacoma area is universally popular due to its proximity to the water. With the average summer temperature reaching the high 70s, you'll find spending the day outdoors a pleasant experience.
Water enthusiasts will find their place at Puget Sound, an excellent area for stand-up paddleboarding, kayaking, boating, fishing, and more. If you're looking to stay on land, the two-mile Ruston Way Waterfront is ideal for scenic strolls along Puget Sound, with views of Mount Rainier and downtown Tacoma as a backdrop. The outdoor Waterfront Market at Point Ruston is filled with eclectic vendors selling locally-sourced food, gifts, and more.
You'll find Point Defiance Park at the end of Ruston Way, where you can linger in the park, watch boats at the marina, visit the zoo and aquarium, or take a dip at Owens Beach. This 760-acre park is the largest city park west of the Mississippi and includes a variety of year-round family-friendly activities. You can also take the Point Defiance-Tahlequah ferry to Vashon-Maury Island and explore the quaint town filled with unique shops, parks, and even more beaches.
3. A camping stay-cation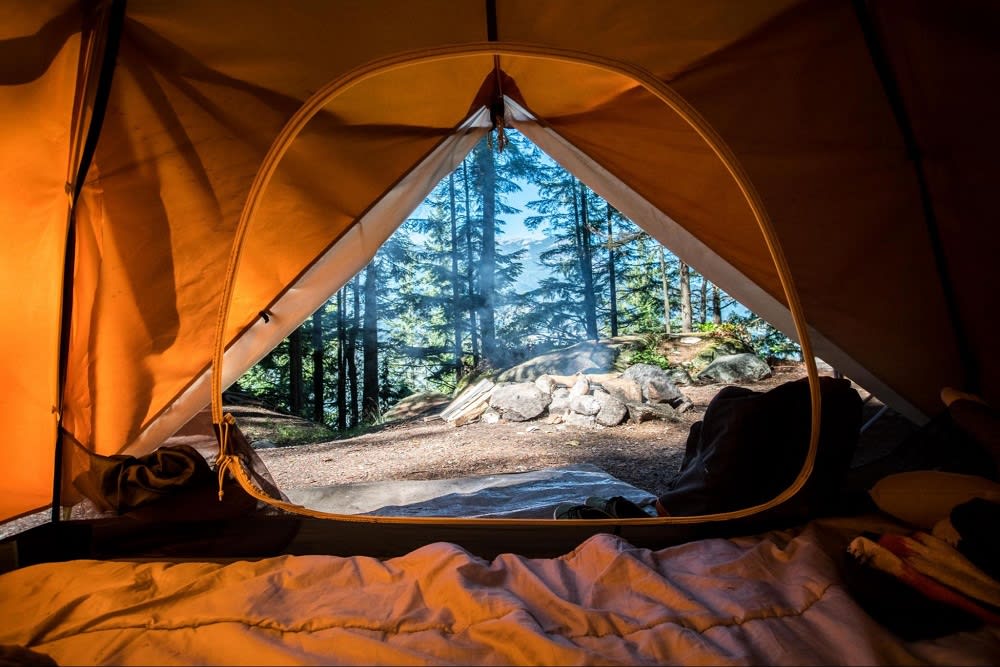 Photo courtesy of Unsplash
You can get away for the weekend in the great outdoors at one of the nearby campsites. You'll find the waterfront Dash Point State Park just north of Tacoma. Reserve a campsite and pitch a tent to fully experience the grand nature of the landscape. If you need more luxury, you can opt for a furnished and heated cabin.
The park boasts over 400 acres and over 3,000 feet of beautiful shoreline on Puget Sound. Spend a day exploring marine life, boating, or simply relaxing on the beach. If you're looking for a forest adventure, you can find over 10 miles of hiking and eight miles of biking trails for a scenic forest adventure.
4. Bird-watching around the Puget Loop
Not surprisingly, the Evergreen State is home to world-famous bird watching. Specifically, over 500 species of birds have been observed in Washington State. Experiencing breathtaking birds in their natural habitat can be quite exciting. You can find several species of land, sea, and shore birds in and around Tacoma. In fact, the Puget Sound area is one of the largest estuaries in the United States due to its glacier-carved channels flowing from the Olympic and Cascade mountains. You can follow the Puget Loop to visit over 40 locations where you can view various species, including bald eagles.
5. Whale-watching in Puget Sound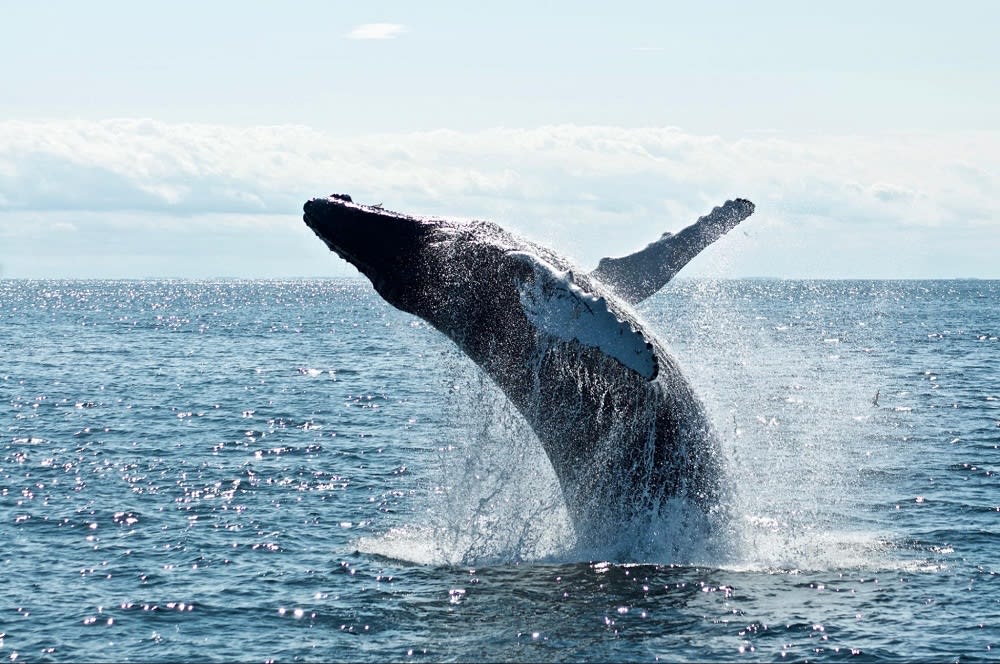 Photo courtesy of Unsplash
Believe it or not, Puget Sound is also home to world-class whale watching. South Puget Sound near Defiance Park has been a popular spot for viewing humpbacks and orcas in recent years.
When the weather and water conditions are just right, you can see fins and tails from various viewpoints along Point Defiance and Five Mile Drive. Furthermore, North Puget Sound and the Strait of Juan de Fuca are pit stops for many gray whales each year in their migration north. Every spring, gray whales migrate from their breeding lagoons in Baja California to their Arctic feeding grounds. During the migration, a small group lingers in the Puget Sound area from March to May for feeding. For a whale-watching boat tour, you can take a short trip north to Seattle during the yearly gray whale migration.
Nature enthusiasts fall in love with Tacoma for its proximity to some of the most diverse outdoor activities in the country. Whether you're looking for action and adventure or a laid-back day taking in the beauty of the wilderness, Tacoma has something for you.
Ready to get started?
If you're seeking only the best in Tacoma real estate, look no further than
The Agents Real Estate Group
. This top-notch, professional
team
has over $73 million in sales backing them, with more than 50 five-star reviews from happy clients. They are well-versed in helping
buyers
find beautiful properties in the Pacific Northwest, from Tacoma and Spanaway single-family homes to Puyallup real estate. You could be next!
*Header photo courtesy of Unsplash